8 Best WordPress Plug-ins in 2015
If you are like the other millions of website owners or developers using WordPress, you understand its value as a Content Management system (CMS) and full scale website platform. Its ease of use, scale-ability and security make it an amazing platform to build your website from. Chances are very strong that (as a WordPress user) you have already found how effective plug-ins are in WordPress. They can add functionality and extra features to your site, some people liken plug-ins for WordPress to apps on your phone. I will discuss the 8 best WordPress Plug-ins in 2015 and why I use them.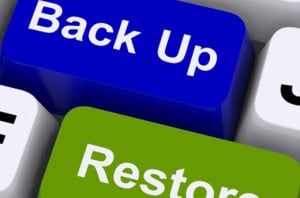 BackUpWordPress – Backing up your website is very important as there are many things that could potentially go wrong with your website during and after development. We all know that its better to be safe then sorry, and if things go wrong, restoring your site from a back-up is an invaluable resource. With the free version of this product you get a quick and easy set-up, and ease of use. Lets look at some of the free features below.
No Setup Required
Back up to your own Server
Add Multiple Backup Schedules
Works with Shared Hosting, VPS's and all Servers
Works on Linux & Windows Server.
Exclude Files and Folders from your Back Ups.
Excellent Support for Free Users.
Translations for Spanish, German, Chinese, Romanian, Russian, Serbian, Lithuanian, Italian, Czech, Dutch, French, Basque.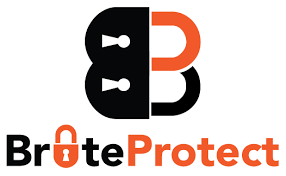 BruteProtect – BruteProtect is another free security plugin that guards against botnets by connecting its users to track every failed login attempt across all installed users of the plugin. When you activate BruteProtect you become a part of an Internet-connected counter force that works against botnets. So far it has blocked 352,061,054 brute force attacks worldwide and counting. This is one of the many security focused plug-ins that I like to use which add an extra layer of security to my websites.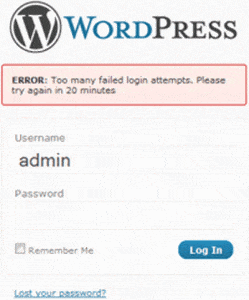 Limit Login Attempts – Limit the number of login attempts possible both through normal login as well as using auth cookies. By default WordPress allows unlimited login attempts either through the login page or by sending special cookies. This allows passwords (or hashes) to be brute-force cracked with relative ease. Limit Login Attempts blocks an Internet address from making further attempts after a specified limit on retries is reached, making a brute-force attack difficult or impossible.
Features
Limit the number of retry attempts when logging in (for each IP). Fully customizable
Limit the number of attempts to log in using auth cookies in same way
Informs user about remaining retries or lock out time on login page
Optional logging, optional email notification
Handles server behind reverse proxy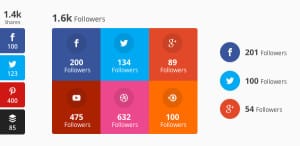 Monarch Plugin – Social sharing buttons are becoming a necessity on any website. They make it much easier for users to share your content across all of the social media platforms and increase your page view as a result. The problem is that most of these plug-ins end up increasing your page load rate which is not good. The designers behind Monarch, Elegant Themes touts it as being lightening fast, which in my opinion is true. It is much faster then the other sharing plug-ins I have used. The other really good feature is that it is amazingly flexible in terms of how and where you can let your customers engage in sharing your content. If your looking to boost your social following then definitely take a look at the Monarch Plug-in.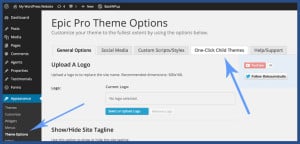 One-Click Child Theme – If you are not using Child Themes for your WordPress Websites, then you end up going through a lot of work every time you update your theme, as any changes to the CSS files that you may have customized are overwritten with each update. The solution: create child themes that retain the customization's and inherit the updates from the main theme.
Login Screen Manager – Are you getting bored with the default WordPress log-in screen? Enter Login Screen Manager, this plugin lets you modify the login screen with your own custom logo and choose custom colors which can add more flavor to your login screen. I like to use this plug-in as it makes an otherwise boring login process seem refreshing.


Wordfence Security – This plug-in is one of my favorite newcomers as it combines quite a few necessary features into one free product. There is also a paid version which comes with some great extra features as well, but I will focus on the free features for this article. What I like about this plug-in is that it reports via email in real time to me. It lets me know when a user has logged into the website, or when an attack has been blocked. It also alerts me when updates are available. This plug-in is not only a firewall for your website, but it also includes Falcon Engine, the fastest WordPress caching engine available today. Falcon is faster because it reduces your web server disk and database activity to a minimum. Why is caching so important? Page speed is the short answer, the time it takes for your web pages to load is crucial. Both in terms of your end users experience as well as the search engines crawling your sites experience. The longer it takes your pages to load, the more likely your potential customer is to hit the back button and look elsewhere. This is the same for the search engines that you want to rank well on, they give your site more authority the faster it loads. **UPDATE**2016 Wordfence decided to focus only on their security and has subsequently done away with the cache engine in the product. Its not a bad idea as it allows them to keep their security platform in demand.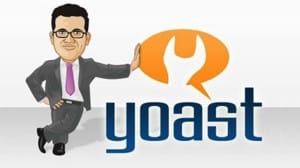 WordPress SEO – Search Engine Optimization is one of the most important parts of your marketing solution. Good SEO will definitely outrank bad SEO. I have been using Yoast for years now and it looks like everyone else is too as downloads of this plug-in have skyrocketed lately. It really makes optimizing your site for search engines easy.
Increase your WordPress site visitors!
Easily optimize your WordPress site with one plugin
Yoast WordPress SEO is the most complete SEO plugin available for WordPress. It offers everything you need to optimize your site.
Content analysis functionality
Learn how to write better content with the built-in content analysis function, and easily optimize your site's titles and descriptions for Google.
Plus many more features to streamline your site at the click of a button
Automatically generate XML Sitemaps, quickly tidy up permalinks, and remove unnecessary bloat from your website's code.
I hope that you found this article to be useful in your efforts to tighten your WordPress websites security and add functional use to your website. Please share this article if you found it to be useful.