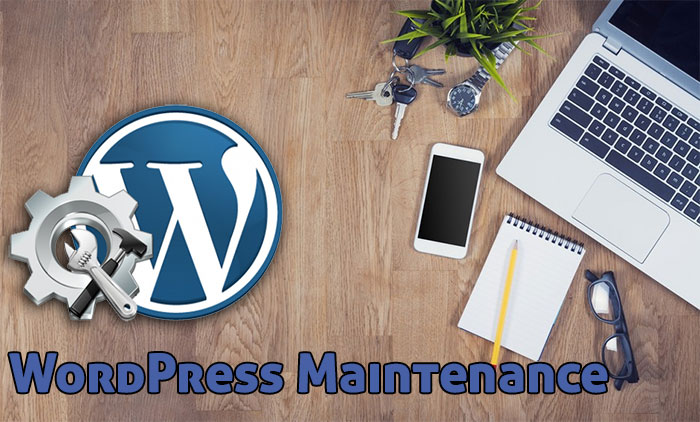 Website Maintenance Service
This work is easily valued at $100 and we are ready to start maintaining your website today for only $50/month. We provide highly detailed reports every month showing the work we've done as well as actionable data like the google analytics so you can stay on top of your website traffic and keyword ranking. Let us do the dirty work so you have more time to take care of what matters most, your business!
Keyword and competitor monitoring
Know how well your site is performing in search
Keyword Monitoring and Reporting, not only that but we show you your main competitors. We also show you a timeline of how you rank, better or worse, and track your ranking position for you.
Get Started
WordPress Maintenance Plan
Hassle free website care
Updates (WordPress, Themes, Plugins)

Google Analytics (Website visitor traffic)

Website Backup (Every Month)

Optimization (Optimizing your Database can significantly speed up your website)

Malware Scanning

Performance benchmarking (page load speed)

Detailed Client Reports (Every Month)
Get Started
Up-time Monitor
know if your site goes down
We monitor any downtime your website experiences.
Get Started
Website Design
All of our designs are custom solutions and uniquely tailored to meet the needs of every client which means there is no standard cookie cutter price. The prices below are basic guidelines and based on customers having their own logo's, domain names and hosting plans and text/verbaige. Other services like eCommerce, Logo/graphic design, hosting or domain name, SSL certificates or features not listed below are extra. Call to find out specific pricing if you need any extra services.
Mobile Friendly Website Design
Responsive design means your new website will change automatically to look its best on each device.
Unique
Each website is designed to showcase your product or service and elevate your brand online.
Search Engine Optimized
Each page on your new website will be optimized for your keywords to help get your site found online.
15 page website
Mobile Friendly Responsive Design

Up to 15 page website

Blog Creation

Contact Page

On Page SEO (search engine optimization)

Website submission to all the top search engines

Optional Slider for multiple images

Gallery or Portfolio page
Get Started
5 Page Website
Mobile Friendly Responsive Design

Up to 5 Page Website

Blog Creation

Contact Page

On Page SEO (search engine optimization)

Website submission to all the top search engines

Optional Slider for multiple images

Gallery or Portfolio page
Get Started
30 Page Website
Mobile Friendly Responsive Design

Up to 30 page website

Blog Creation

Contact Page

On Page SEO (search engine optimization)

Website submission to all the top search engines

Optional Slider for multiple images

Gallery or Portfolio page
Get Started
Digital Marketing is Exploding
Digital marketing finally eclipsed TV advertising in 2016. This means that your customers are waiting for your ads on their mobile devices and their computers. If you are not yet taking advantage of this opportunity then you are missing out. We utilize audio and video creation, custom images, writing catchy ad copy and social media advertising to get your product or service noticed by thousands to millions of highly targeted customers. If you are ready to drive more sales to your business through brilliant digital advertising then team up with Blue Frog Web Design!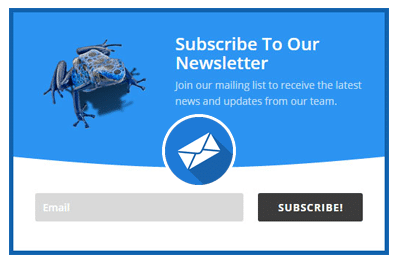 Email Marketing
Regardless of your industry, the right strategy and content can make the difference between mail being trashed or transformed into a profit. There are also several studies–Adobe published another one a few weeks ago–that people actually prefer to receive commercial messages via email more than any other channel. The Adobe study also found 63% of consumers still prefer to get marketing offers via email. The easiest way is to start collecting email addresses on your own site. You want to add an opt-in box–the form where people can directly enter their email address–to the top and bottom of every page on your site or in a pop up box. Consider offering an eBook, whitepaper, or some sort of incentive in exchange for your customer's email addresses. Building your list will absolutely pay off in the long term. Purchased lists tend to get awful results–results so bad you'll wish you had just been patient and built a list. Bought lists also get high spam complaints, which can affect the deliverability rates for your entire list. Not to mention that it's impossible to tell where and how these email addresses were collected originally, which could place you in violation of email marketing laws like CanSPAM. Click here for a sample email marketing campaign message.
Have a question?
Logo & Graphic Design
The best way to make something stand out is to make it pop. This is done with color and great designs and meant to grab attention. We are great at making custom banners/profile pics/cover photos for your website as well as all of your social media sites. Why would you want custom images for your social sites? Each image holder is a specific size and just adding an existing photo will most likely result in some clipping/cropping/re-sizing or other artifacts that distort your original image and make your business social presence look unprofessional or amateur. We want to make sure all of your online profiles look as professional as your website. Need a logo, business card, brochure or other design? No problem, being creative is our passion, we are members of Adobe Creatice Cloud and enjoy working on designs that turn your vision into reality.
Have a question?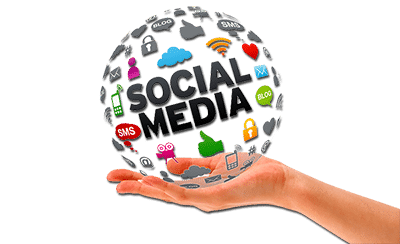 Social Media Marketing
We can manage your social media sites and post on your behalf which is especially useful when we are creating ads and videos for you. This frees up more of your time to handle more important business. Call for pricing as it depends on how many social media sites we manage and the frequency of the posting required.
Have a question?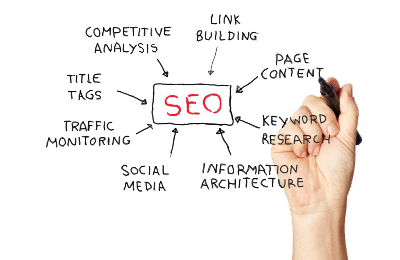 SEO / SEM
Search Engine Optimization and Search Engine Marketing. Any page we create for your website will include great SEO content and on page SEO content. We also have additional services that can help create more leads and online opportunities for your keywords to be discovered online. Give us a call today to discuss your goals and we can create custom solutions to get your website performing better in the search rankings. Some of our solutions are more immediate and some of them take more time. The best solutions we offer include both methods and make sure your site becomes a high ranking authoritative website.
Have a question?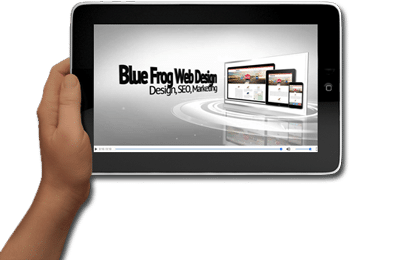 Video & Music
Videos are great tools that attract more customers, create a back-link to your site, and are excellent platforms for attaching your keywords to. Shared socially they have the opportunity to help expose your unique services and or products to new customers. More and more people and companies are posting videos on their social media sites. Being a musician for most of my life, creating music is a natural endeavor. I can create custom songs that are unique for my clients videos, sound great and are always royalty free as they are not released commercially but for my own use. This is part of the Blue Frog Web Design difference and another example of what sets my company apart from all of the rest.
Have a question?