Uncovering The Power Of Keyword Research: Why It's Essential For SEO Success
Every successful SEO campaign needs one critical component: keyword research. In this blog article, you'll uncover the power of keyword research and how it can help elevate your online visibility and rankings. From understanding what keywords to target, to pinpointing the best ones for optimal success, read on to learn how proper keyword research can help boost your search engine optimization efforts.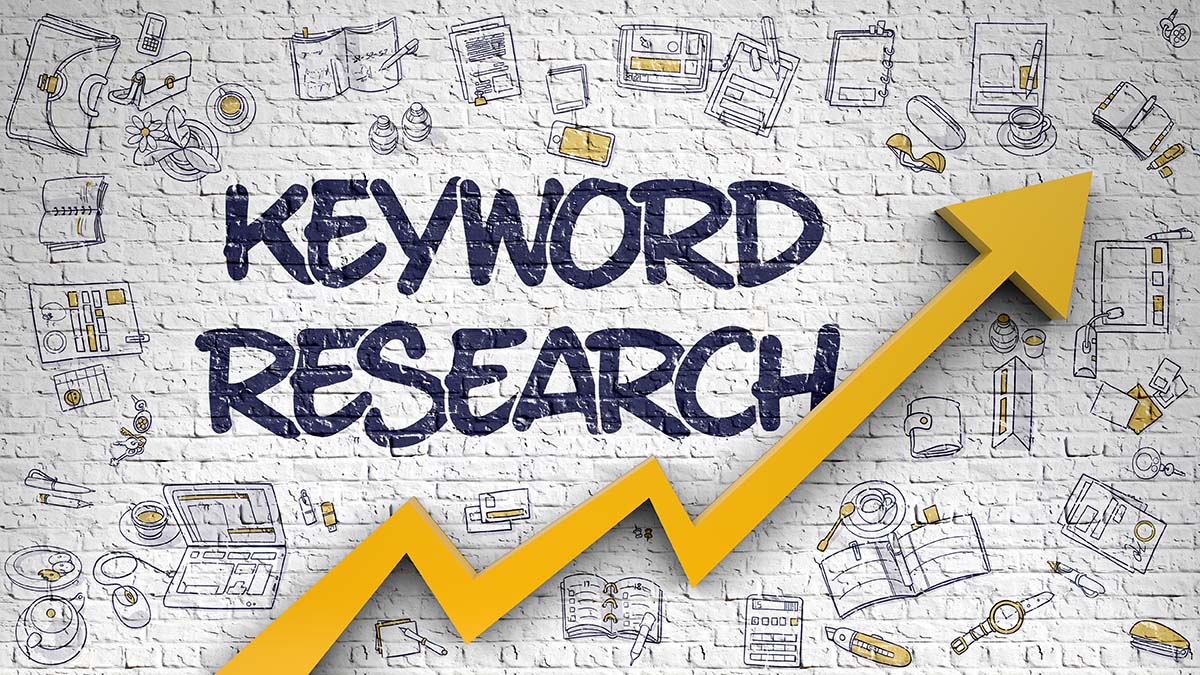 What is Keyword Research?
Keyword research is the process of finding and selecting the right keywords to target for your SEO campaigns. It's a vital part of any SEO strategy, as it allows you to understand what people are actually searching for when they use Google or other search engines. If you are unsure what a keyword is, Moz breaks it all down right here.
There are a few different ways to do keyword research, but the most important thing is to start with a seed list of keywords that are relevant to your business. Once you have your seed list, you can use various tools (such as the Google Keyword Planner) to expand it and find more related keywords.
Once you have a good list of targeted keywords, you can start incorporating them into your website content, Meta tags, and other areas of your site. Doing this will help your site rank higher in search engine results pages (SERPs), driving more traffic – and ultimately, more customers – to your business.
Benefits of Using Keyword Research
There are countless benefits of using keyword research in your SEO strategy, but here are just a few of the most impactful:
1. Gain a deeper understanding of your customers and their needs – By understanding what terms and phrases your potential customers are searching for, you can better tailor your content to meet their needs.
2. Uncover new opportunities for growth – Keyword research can help you identify new areas for content creation and expansion.
3. Improve your overall SEO strategy – Carefully selected keywords can help improve your website's visibility and organic search rankings.
4. Drive more targeted traffic to your website – By targeting specific keywords, you can attract more qualified leads to your website who are more likely to convert into customers or clients.
5. Save time and resources – With a well-planned keyword strategy, you can save time by creating content that is more likely to rank well in search engines instead of wasting time on poorly performing keywords.
What Tools to Use for Keyword Research
To get the most out of keyword research, you need to use the right tools. Here are some of the best tools for uncovering powerful keywords: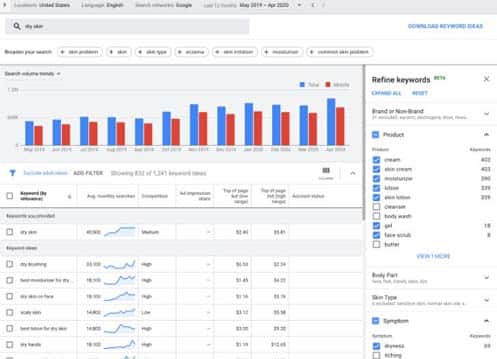 1. Google Keyword Planner: This free tool from Google is a great place to start your keyword research. It allows you to enter seed keywords and then generates a list of related keywords. You can also see the estimated search volume for each keyword, which can be helpful in determining its potential power.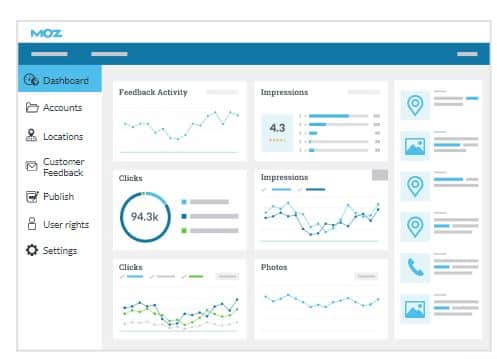 2. Moz Keyword Explorer: This paid tool from SEOmoz is another excellent option for keyword research. It offers more features than Google Keyword Planner, including detailed SERP analysis and keyword difficulty scores.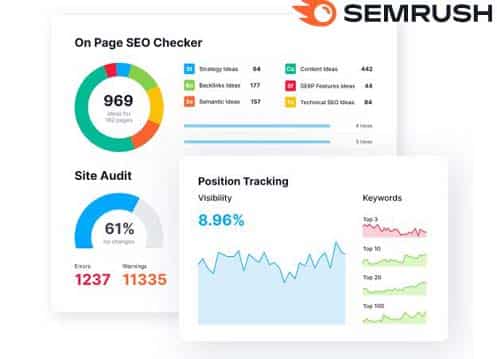 3. SEMrush: This paid tool is popular with online marketers and SEO professionals. It offers a comprehensive suite of features for keyword research, including competitor analysis and SERP tracking.
How to Find the Right Keywords
If you want your website to rank high in search engine results pages (SERPs), then keyword research is essential. The right keywords can help you attract qualified traffic, improve your click-through rate (CTR), and boost your SEO efforts.
To find the right keywords for your website, start by brainstorming a list of terms that are relevant to your business or website. Then, use a keyword research tool like Google AdWords Keyword Planner or SEMrush to find out which keywords are most popular with searchers.
Once you've found a good selection of keywords, it's important to use them throughout your website content in order to improve your chances of ranking high in SERPs. Use them in your page title and meta tags, as well as in the body of your text. However, don't stuff your keywords into your content; instead, use them judiciously so that they add value for readers and help improve the overall quality of your content.
Advanced Techniques to Find Relevant Keywords
Any advanced SEO strategy should include keyword research. By understanding what keywords your audience is searching for, you can better tailor your content to meet their needs.
There are a number of advanced techniques you can use to find relevant keywords for your business. Here are a few of our favorites:
1. Use Google Suggest: Start typing in a keyword related to your business into the Google search bar and see what suggestions Google provides. These are typically popular searches that people are looking for.
2. Check out Competitor Keywords: See what keywords your competitors are targeting and try to identify any gaps in their approach. Consider targeting similar keywords to reach a new audience.
3. Use Keyword Tools: There are a number of great keyword research tools available online, like the Google AdWords Keyword Planner, Moz Keyword Explorer, and Ahrefs. These tools can help you uncover new keyword ideas and get detailed insights into how popular they are.
4. Ask Your Customers: One of the best ways to understand what keywords are most relevant to your business is simply to ask your customers directly. What terms do they use when searching for your products or services? This feedback can be invaluable in shaping your keyword strategy moving forward.
Strategies to Optimize Your Content With Keywords
When it comes to optimizing your content with keywords, there are a few different strategies you can use to ensure that your content is as search engine friendly as possible. Here are a few tips to help you get started:
1. Use keyword research to determine which keywords are most relevant to your topic.
2. Use those keywords throughout your content, including in the URL, title, in the body, and headers (H1-H3).
3. Make sure that your website is properly optimized for those keywords. This includes making sure that your website's title and meta tags include the keywords you're targeting. Image ALT tags are also important so dont forget to optimize those with your relevant keywords.
4. Promote your content using those keywords. This can be done through link building and social media marketing.
5. Monitor your results over time to see how well your content is performing for those keywords. Make changes as needed to improve your results
Conclusion
Keyword research is an essential component of any digital marketing strategy. Knowing how to do it well can help you find the keywords that are most likely to bring buyers to your website and increase traffic and conversions. With each successful search campaign, you'll learn more about how users think and what they're looking for in terms of content. So don't underestimate the power of keyword research – invest some time in learning the skills necessary for success with SEO!
Need help with your marketing?
We can assist you with your project through consultations, white-label work or directly hiring us for the task.  

From website design to marketing and SEO we cover all of the bases and would love to help you with your next project. Contact us today to get started.